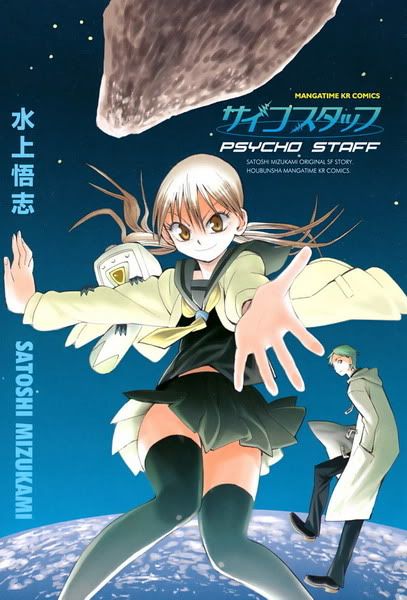 Title:
Psycho Staff
Author: Satoshi Mizukami
Release: Monthly
Status: Finished
Genre: Shonen, Sci-fi, Comedy
Art: B
Originality: S
Story: A
Characters: S
Humor: A
Action: A
Impression: This is about a guy preparing for university entrance exams who gets a love letter for the first time. Unfortunately for him, the love letter comes from a girl who claims to be an alien in disguise who came to recruit him into her planet's army as an esper. I was really impressed at how well the story progressed and how each of the scenes were handled. It was refreshing to read this manga since the author broke off from the conventional ways of moving the story and made it feel like I was enjoying a good movie by an excellent director. There's a great theme on how one's efforts and talents should be used and rewarded in society here. The characters certainly are quite entertaining to watch and they really make use of their screen time effectively in this short story. Speaking of which that's the only drawback I can think of for this manga, it's too short and the story could have been awesome had it been a longer running manga.