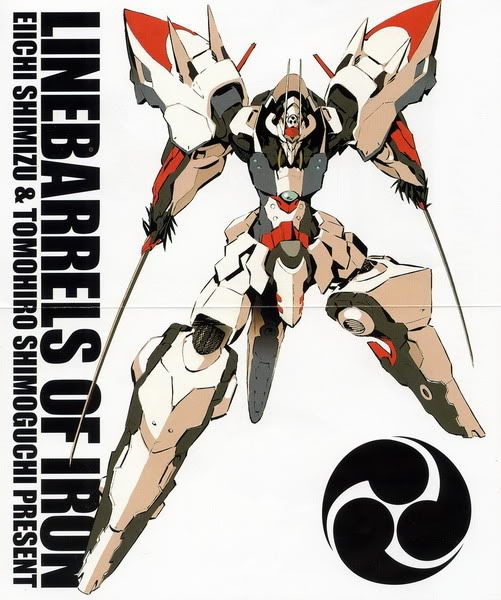 Title:
Linebarrels of Iron
Author: Shimizu Eiichi, Shimoguchi Tomohiro
Release: Monthly
Status: Ongoing
Genre: Mecha, Shonen
Art: A
Originality: B
Story: B
Characters: A
Humor: B
Action: A
Impression: This is about a loser kid who gets involved in a disaster involving an artificial satellite who becomes a student superior physically and academically later in life. It turns out that the satellite was actually a giant robot that he's meant to pilot because of that crash and when trouble stirs up in his town, he joins a mysterious organization as the pilot of the robot to become an ally of justice. Let me just say this, I think the main character is an asshole of a loser and that the author gets points for making a character so unlikeable. The story has some good points to it but it's basically the same generic plot where the main robot is the key to saving the world.