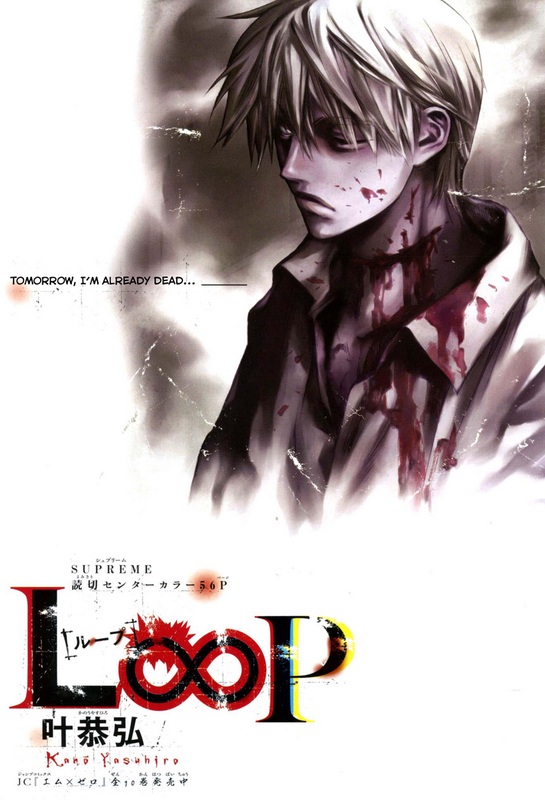 Title:
Loop
Author: Yasuhiro Kano
Release: Oneshot
Status: Finished
Genre: Mystery, Supernatural
Art: A
Originality: B
Story: A
Characters: B
Humor: C
Action: A
Impression: This is about a rich young man who has been reliving his death over and over until it reaches his 100th cycle where he manages to outdo his murderers for the first time. Worrying about his servants he goes on to rescue them and finds out that he isn't the only one who's been reliving his death. Knowing that, he and his maid try to figure out a way to end this loop and find peace. This really contrasts with the author's previous works since it's whole basis is about repeating a murder over and over again making it the darkest story he's ever published. The idea does sound like a rip-off from Higurashi no Naku Koro Ni but the difference here is that he knows he's already dead and that he's simply trying to make peace with himself to end things. There's quite a lot blood being spilled in this one and while the characters weren't very memorable, they played their roles pretty well and concluded satisfyingly. I can see quite a few different directions in which this concept can be taken in if it was serialized and I do hope that it does get that chance. It's great to see that the author hasn't given up and is experimenting in new genres so I'm hoping that he'll begin a new series sometime soon.