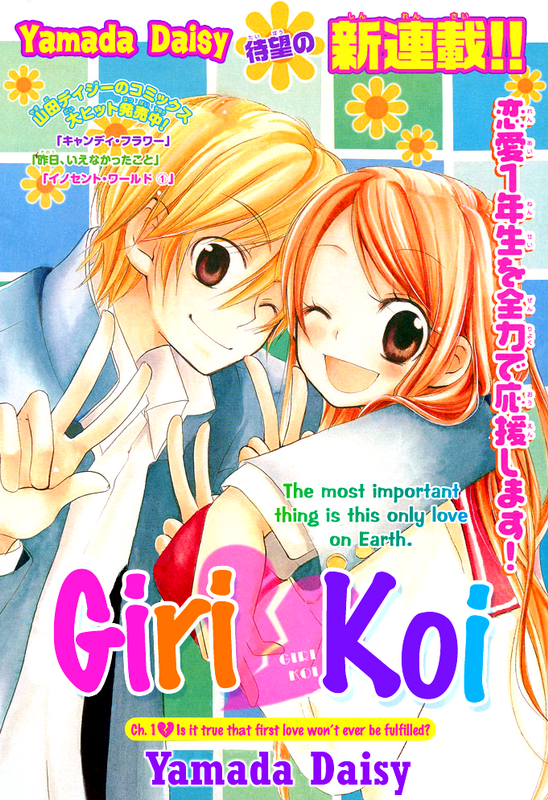 Title:
Giri Koi
Author: Yamada Daisy
Release: Monthly
Status: Ongoing
Genre: Shoujo, Romance
Art: B
Originality: B
Story: B
Characters: B
Humor: B
Action: B
Impression: This is about a girl and a guy who really like each other but the girl feels guilty about making her move on him since he already seems to have a girlfriend that's very close to him. He doesn't seem to share the same problem so it's really a question of what exactly is his relationship to his current "girlfriend". It's an okay manga but I'm really into it because I want to know what exactly is the truth of their relationships. If it turns out to be some big misunderstanding on the girl's part then it's going to be a huge disappointment but if it really is how it seems to be then this is proving to be an interesting read. My main concern is that the author keeps avoiding a confirmation but the hints are very ambiguous so it could go either way.