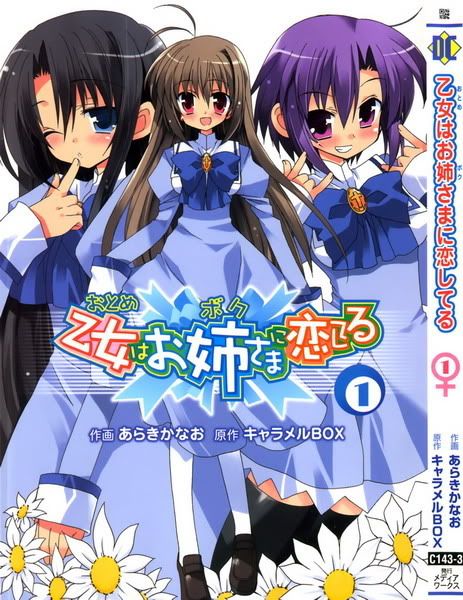 Title:
Otome wa Boku ni Koishiteru
Author: Arai Kano, Caramel Box
Release: Monthly
Status: Finished
Genre: Gender Bender, Slice of Life, Romance
Art: A
Originality: B
Story: C
Characters: B
Humor: B
Action: C
Impression: This is supposedly the manga adaptation of the anime adaptation of an eroge where a guy goes to girls school as per his mother's will and becomes a respected member of their school in the process. At least that's what I can remember since the anime was a few years ago and I only watched the first two episodes. The anime was pretty bad and despite both of them having dull plot developments, I actually like the manga better because it's cuter in every way and therefore much more likeable. The fact that it's also pseudo yuri gains my approval since it's always fun seeing a tsundere who's into yuri even though it actually isn't. Basically the only reason it's worth reading is because it's a cute manga with a few good jokes and references here and there.