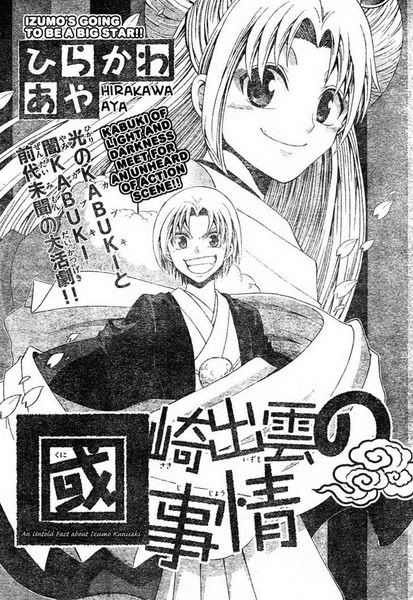 Title:
Kunisaki Izumo no Jijou
Author: Hirakawa Aya
Release: Oneshot
Status: Finished
Genre: Shonen, Gender Bender
Art: B
Originality: A
Story: B
Characters: B
Humor: B
Action: B
Impression: This is about a guy who has very girly features and grew up playing girls in the Kabuki shows that his family puts on. He wants to play a guy role for once and does his best to express his masculinity, often failing. The twist here is that is a shonen battle manga where Kabuki is the source of power. That is not something I've encountered before but the chapter was pretty solid and would have served really well as the first chapter for a series. I wouldn't say it would make for a good Shonen batlle manga plot if it were to go for long run but who knows. I would look forward to any other works that this author publishes though.