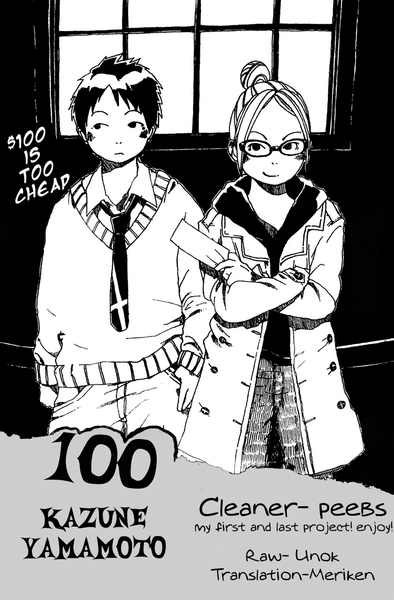 Title:
$100 is too Cheap
Author: Yamamoto Kazune
Release: Oneshot
Status: Finished
Genre: Shonen, Mystery
Art: C
Originality: A
Story: A
Characters: B
Humor: B
Action: B
Impression: This oneshot focuses on a girl who works as bounty but wants to become a sheriff and a barkeep who gives consultations for a fee. Her town is full of bounty hunters so there's a huge number of candidates for the newly opened vacancy position as one of the sheriffs despite there not being any advertisements for the positon. In addition there is a mysterious bounty of -$100 that is bugging the girl and she consults the barkeep about this. This is a short, concise and amusing story with excellent storytelling and an amusing twist at the end of the story related to the negative bounty. I do recommend this as it's a quirky and amusing story.