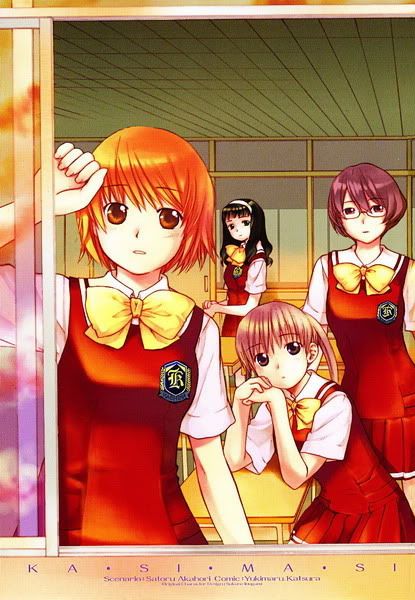 Title:
Kashimashi ~Girl Meets Girl~
Author: Akahori Satoru, Katsura Yukimaru
Release: Monthly
Status: Finished
Genre: Gender Bender, Yuri
Art: A
Originality: A
Story: A
Characters: A
Humor: B
Action: B
Impression: This manga revolves around a guy who gets turned into a girl after dying in an accident caused by an alien from another planet. After turning into a girl the main character becomes more and more romantically involved with two girls, one a childhood friend and the other being the girl he admired as a guy. Basically it's a love triangle powered by yuri with an alien part of the plot. It certainly had plenty of good things about it but there are some ideas here and there that I just found odd like the reason why the crush couldn't bring herself to like the main character as a guy. Some of the jokes were actually pretty funny at times but that didn't happen often enough for me to give it an "A" rating there. It's filled with a lot yuri fluff so yuri fans will love this but there are times where the characters act annoyingly stupid but that's to be expected with love triangles.