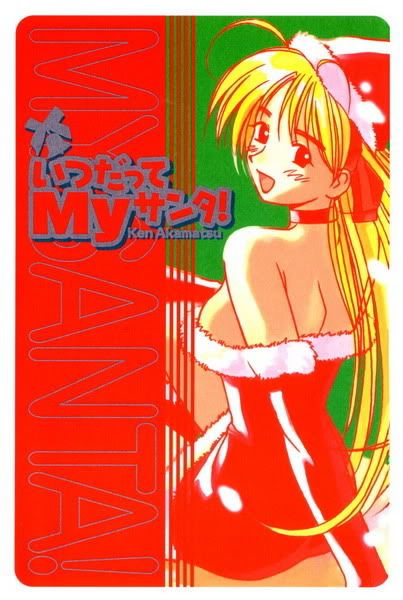 Title:
Itsudatte My Santa
Author: Ken Akamatsu
Release: Oneshot
Status: Finished
Genre: Romance, Comedy
Art: B
Originality: B
Story: B
Characters: B
Humor: B
Action: B
Impression: This is one of Ken Akamatsu's older works which features a guy named Santa and the granddaughter of the jolly old man in red, Mai. Mai is trying to make Santa's Christmas a joyous occasion unlike all the previous occasions when Christmas and Santa's birthday coincide. It's predictable by today's standards but it's still got a good bit of charm to it thanks to Akamatsu-sensei's talent at making feel good manga. Go ahead and find it in commemoration of this yearly occasion.
In any case, a Merry Christmas to all those that celebrate the holiday and an advance warning to some of people I know as I may follow in Santa's footsteps and sneak into your houses since I have the means to do that this year. My presents will involve duct tape, permanent markers, PVC glue, whip cream, toilet paper, a sickeningly sweet aerosol spray, and a digital camera. This will truly be a test of my stealth and parkour skills.