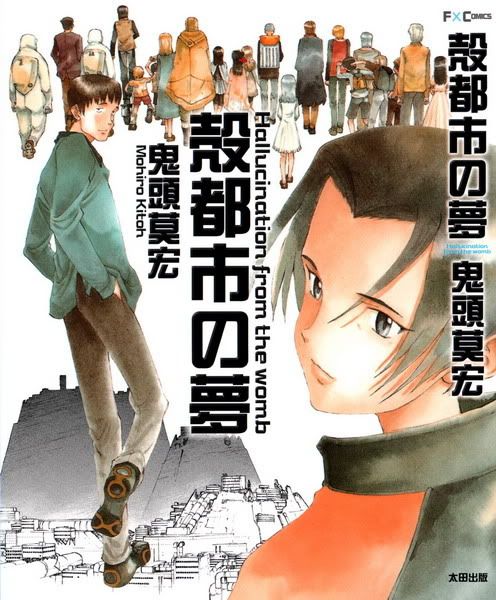 Title:
Hallucination from the Womb
Author: Mohiro Kitoh
Release: Oneshots
Status: Finished
Genre: Seinen, Sci-Fi
Art: B
Originality: S
Story: A
Characters: B
Humor: B
Action: B
Impression: This is collection of oneshots set in the same decrepit futuristic city featuring several separate stories involving children and two recurring characters that link the stories together. I do enjoy Mohiroh Kitoh's stories since they end up pretty dark but it took these oneshots made me realize that his tendency to feature children going through some very dark experiences wasn't limited to just Bokurano and Naru Taru. I do wonder if his fixation on troubled children is something to worry about but if there really is something there I have to say that it really helps him come up with some truly amazing manga. As always, his stories send a chill through my spine and these ones are no exception so I can guarantee it's a great read. I do have point out something about his art though – he needs to make it clear when a character is male or female if there's no twist to it because I mistook the female inspector for a guy until the last chapter.