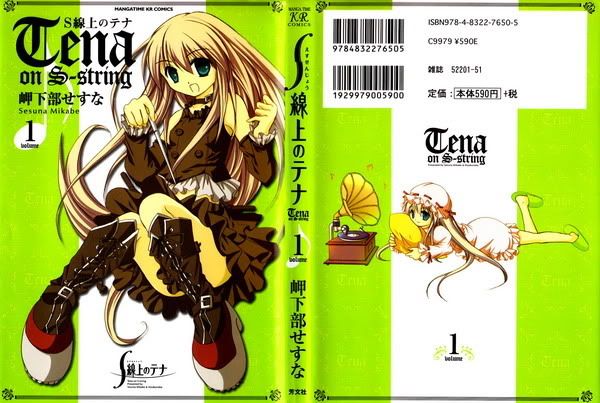 Title:
Tena on S String
Author: Mikabe Sesuna
Release: Monthly
Status: Ongoing
Genre: Shonen, Romance, Comedy
Art: A
Originality: A
Story: B
Characters: A
Humor: B
Action: B
Impression: This is about a guy who one day wakes up in the hospital hearing strange music coming from everything around him after having been involved in a car accident. He soon meets a girl who introduces herself as a "Tuner", a person charged with the duty of tuning out the discord in the various harmonies of the world corrupted by malignant notes. When I first read this manga I honestly thought "J.C. Staff and Kugimiya Rie are definitely going to be doing this one". You've got the straightman and a tsundere loli pairing and J.C. Staff has a pretty good track record of anime adaptations so the only way they wouldn't be doing this one is if someone else got their hands on the rights first. While I can't say it's anything outstanding or particularly memorable, this manga does prove to be a fun read with some really good characters. On a side note, I'd like to see Aruna get voiced by Horie Yui if this ever gets animated.