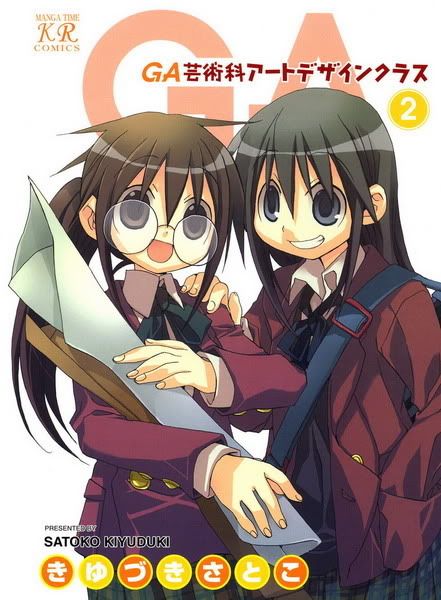 Title:
GA – Geijutsuka Art Design Class
Author: Kiyusuzuki Satoko
Release: Monthly
Status: Ongoing
Genre: Slice of Life, Comedy
Art: B
Originality: A
Story: B
Characters: S
Humor: S
Action: A
Impression: This manga features five high school girls enrolled a class that teaches Art and Design techniques and the hijinks they get up to. It is highly informative when it comes to art design and is absolutely hilarious. The characters are incredibly memorable with their great personalities and their explosive chemistry with each other. My favourite character is obviously Noda Miki, the cause of many of the group's troubles who is also the one that comes up with the most amusing things you can do with art materials. I actually watched the anime first and got into the manga because of it and find that both forms have pitch perfect delivery since the anime adapted most of it quite faithfully and even expanding upon the source material. I've read through the RAWs of the first two volumes and found that they haven't animated a few scenes that really would have been outrageously funny like Kisaragi's amazing pencil throwing skills and Namiko's and Kisaragi's speculation about why Noda has very pictures of herself as a child. Hopefully they're saving them for the OVA and that we get a second season soon since there seems to be plenty of material left over for a second season with there being a third volume out in Japan and the author still working on this series. Trust me, this is a great series that's worth checking out but you'll have to resort to the anime if you can't read Japanese.