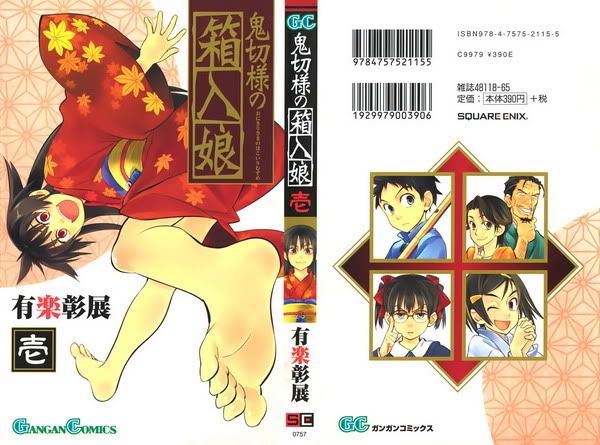 Title:
Onikirisama no Hakoirumusume
Author: Uranku Akinobu
Release: Monthly
Status: Ongoing
Genre: Slice of Life , Supernatural
Art: B
Originality: A
Story: B
Characters: A
Humor: A
Action: B
Impression: This is the story of a young boy who comes across a half demon girl sealed up in a box by his ancestor inside his store room and how she tries to adapt to modern to society. T he boy's ancestor along with other demons he sealed are also awakened from a sealed sword during the demon girl's initial attempt on the boy's. I like how both the main characters are children in this one and how the manga's main focus is on the girl's adaptation to the modern world rather than a hunt for the awakened demons. The characters are lively and their antics add a youthful charm to manga and a lot of the humor is derived from this. Basically, this is a character driven manga that works like a Slice of Life story with supernatural elements thrown into it and it makes for a refreshing read if you've read plenty of supernatural themed shonen manga.