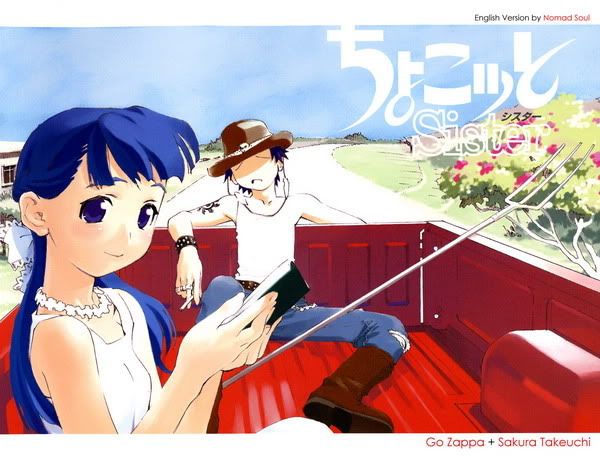 Title:
Chokotto Sister
Author: Zappa Go, Takeuchi Sakura
Release: Monthly
Status: Finished
Genre: Slice of Life
Art: A
Originality: A
Story: A
Characters: S
Humor: A
Action: B
Impression: This is the story of a young man living alone to attend college and the little girl he receives from Santa for Christmas because of the wish he made to have a little sister several years before. Apparently the reason for the lateness was because making a living human as a present took years of preparation which raises more questionable ethics about Santa to add to stalking and breaking into houses. To describe this manga in one word I'd have to call it "charming". I've read some of Zappa Go's other works as well and noticed that this mangaka is especially good at the characterisation aspect of storytelling. This story shines brightly thanks to his excellent characters and the storyline that builds up around their interactions with one another. This is an absolutely wonderful slice of life series that you really shouldn't pass up on.