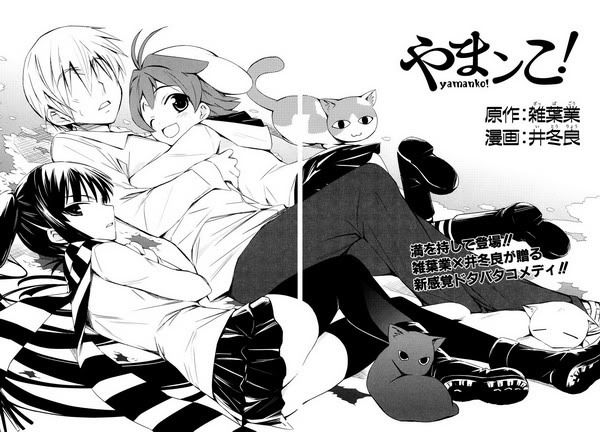 Title:
Yamanko
Author: Zappa Go, Itou Ryou
Release: Monthly
Status: Ongoing
Genre: Slice of Life, Comedy, Supernatural, Yuri
Art: A
Originality: B
Story: B
Characters: B
Humor: B
Action: B
Impression: This is the story of three girls who meet each other due to one of them being afflicted with a curse that turns her into a cat girl. That girl now has to move in with her aunt in the other two's town and live with her so she can manage her supernatural affliction. It's not amazing in any way but it's not bad either. I'd have to say it's just a bit better than mediocre so it makes for a decent read. I like pretty much all of Zappa Go's work and this one is no exception but sadly I don't see enough Yuri going on here.