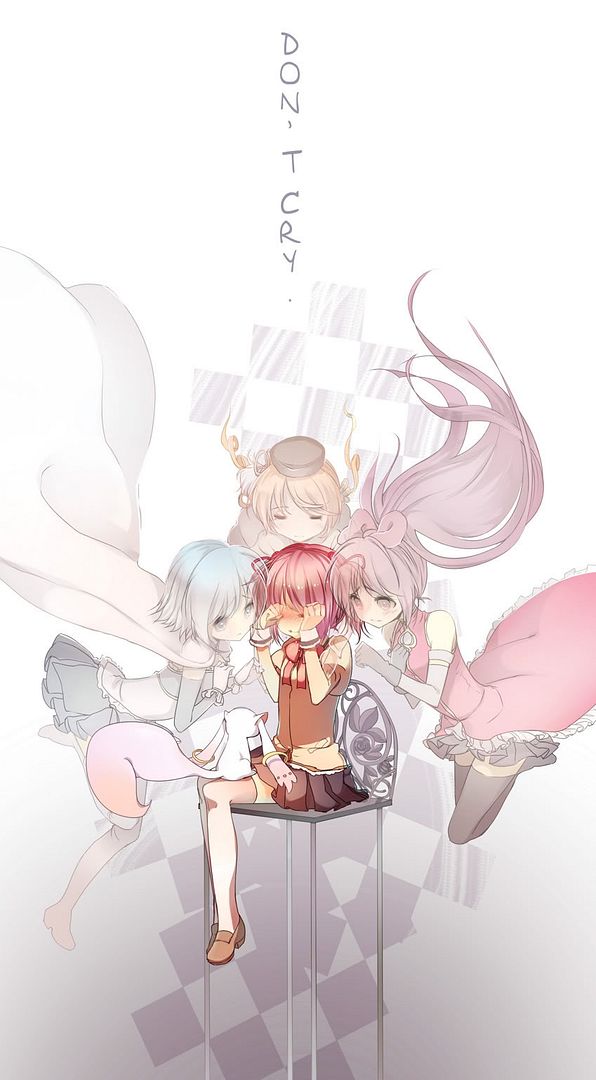 For those of you not in the know, Mahou Shoujo Madoka Magica's final two episodes won't be showing till mid-April so those of you waiting in anticipation for 11's stream twelve hours should save themselves from being in left in despair later by finding something else to do. I myself was shocked and filled with a sudden emptiness when I heard about the latest delay but then after a few seconds it hit me that April wasn't all that far away so I got better. Time goes by so quickly these days. Being a Meguca fan is indeed
suffering
. And I really need to get back to blogging on a regular basis. That's why I decided post up this Madoka MAD by KOKIA that should relieve the emptiness a little bit but it may also induce some level of sadness as it's going to remind you just how bad the girls of the series have it. The song certainly is nice to listen to but it's the imagery that will get to you for this video. Enjoy their grief.


魔法少女に花束を by KOKIA
And if that wasn't enough to fill your usual Meguca is suffering quota for the week then this speculah image probably will. I expect something of at least this level for the canon end since it is Gen Urobuchi's spawn after all.



Translated image courtesy Gelbooru.